On this page you will find the information about our first book:
Madeliefje / DaisyDear.

In the book you will find the whole Daisy tutorial, clarified with many pictures.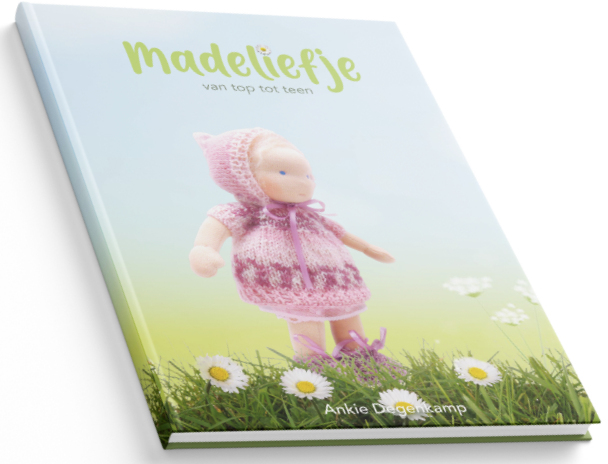 The book (only available in Dutch) is luxuriously executed in hardcover and beautiful sturdy and durable paper. It is in full color, large format 24x17 and large characters, so you can leave the book open on the table when you are busy.
It is both a reference book and a course book.
In English only available as an E-book in PDF-format. (link)
Hereby I pass on Madeliefje/DaisyDear, in the form of this book. She is a 20cm Waldorf doll with a sweet, soft look, that many people have already embraced.
Be inspired, learn the techniques or repeat what you have learned in the video tutorials. (link)

There are patterns of the sleeping kit: a nightgown, nice warm shawl, slippers, a nappy, nightcap, sleeping doll and socks and of course all the patterns of the doll.

You can also make the cuddly doll and the underwear for Madeliefje / DaisyDear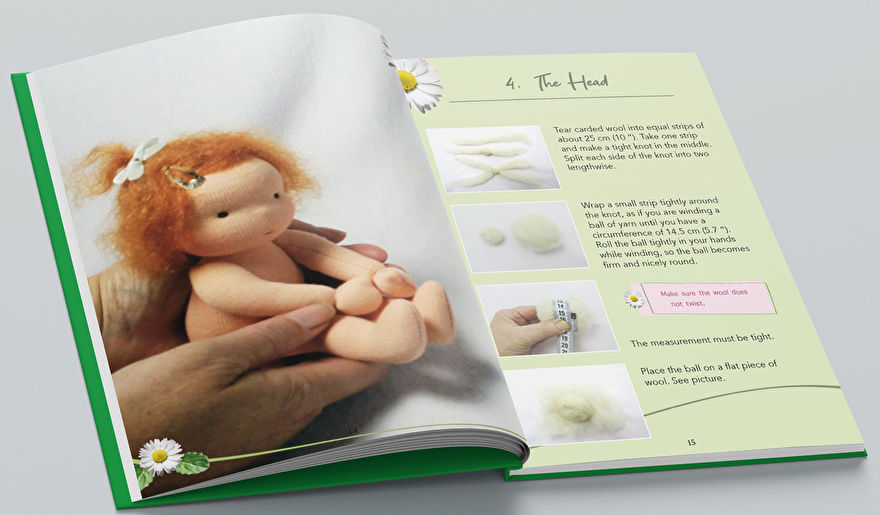 .
Now translated and available as an E-book (PDF format) in English.

Nieuwe Workshop: Haartjes voor 20cm popjes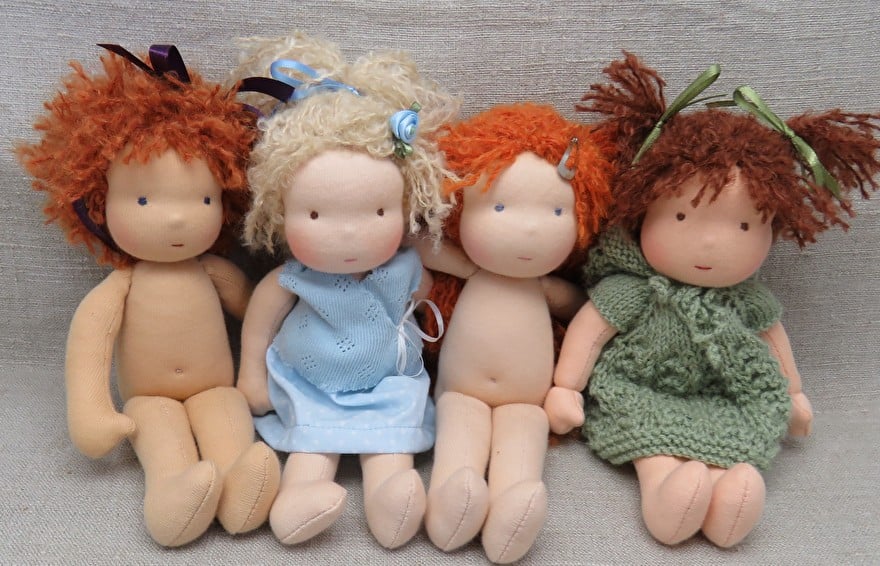 De workshop "haartjes" met PDF en begeleidende Video's.